YouTube Keyboard Shortcuts / Atajos de teclado de YouTube
Navigate a YouTube video without using the mouse!  Below are a few handy shortcuts to use.  Make sure the video is selected; if you switch between windows or tabs, the video becomes unselected.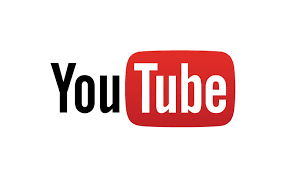 Make the video full-screen: Press "f" on the keyboard to switch between normal mode and full-screen.  Pressing Esc also exits full-screen mode.
Turn up and down the volume: Press the up or down arrow   Continue to hold the down arrow key to mute the video, or press "m" to mute and unmute.
Play and pause a video: Press the space bar on the keyboard.
Jump to the start of a video: Press the 0 (zero) key OR the home key on the keyboard.
Jump to the end of a video: Press the end
Fast forward or rewind: Press the left or right arrow
Skip to specific video sections: Pressing the number keys from 1 to 9 jumps to that percentage of the video.
Español:
Navegar por un vídeo de YouTube sin necesidad de utilizar el ratón! A continuación se presentan algunos atajos útiles para su uso. Asegúrese de que se selecciona el video; si cambia entre ventanas o pestañas, el vídeo se convierte en no seleccionado.
Hacer que el vídeo está en pantalla completa: Presione la tecla "f" en el teclado para cambiar entre el modo normal y pantalla completa. Al pulsar Esc también sale del modo de pantalla completa.
Subir y bajar el volumen: Presione las teclas de flecha hacia arriba o hacia abajo. Siga presionando la tecla de flecha hacia abajo para silenciar el vídeo, o presione "m" para silenciar el vídeo.
Reproducir y pausar un vídeo: Presione la barra espaciadora del teclado.
Ir al inicio de un vídeo: Presione la tecla 0 (cero) o la tecla de inicio en el teclado.
Salta a la final de un vídeo: Presione la tecla "End".
Un avance rápido o rebobinado: Presione  las teclas de flecha izquierda o derecha.
Ir a secciones específicas de vídeo: Presionar las teclas numéricas de 1 a 9 salta a ese porcentaje del vídeo.