Read Harder 2017: Read a Book Set Within 100 Miles of Your Location
Our Read Harder feature skipped a couple weeks, but we're back with a double dose of reading challenges!  (A triple dose if you count Week 9: Read a book you've already read.)  So here's your challenge for Week 10: Read a Book Set Within 100 Miles of Your Location.  To keep it simple, I'm going to assume that most of you reading this post live in the Chicago area.
Fiction
The Middlesteins by Jami Attenberg
FICTION ATTENBER
"Two siblings with very different personalities attempt to take control of their mother's food obsession and massive weight gain to save her life after their father walks out and leaves her reeling in the Chicago suburbs."
---
The Shining Girls by Lauren Beukes
MYSTERY BEUKES
"A time-traveling serial killer is impossible to trace– until one of his victims survives. In Depression-era Chicago, Harper Curtis finds a key to a house that opens on to other times. But it comes at a cost. He has to kill the shining girls: bright young women, burning with potential. He stalks them through their lives across different eras until, in 1989, one of his victims, Kirby Mazrachi, survives and starts hunting him back. Working with an ex-homicide reporter who is falling for her, Kirby has to unravel an impossible mystery."
---
Storm Front by Jim Butcher
FANTASY BUTCHER
"A modern-day mage and consultant to the police finds his stale life suddenly enlivened by the presence of a rival in the black arts."
---
The Silent Wife by A.S.A. Harrison
MYSTERY HARRISON
"Todd Gilbert and Jodie Brett are in a bad place in their relationship. They've been together for twenty-eight years, and with no children to worry about there has been little to disrupt their affluent Chicago lifestyle. But there has also been little to hold it together, and beneath the surface lie ever-widening cracks. When it becomes clear that their precarious world could disintegrate at any moment, Jodie knows she stands to lose everything. It's only now she will discover just how much she's truly capable of."
---
The Good Girl by Mary Kubica
MYSTERY KUBICA
"The daughter of a prominent Chicago judge and his socialite wife, inner-city art teacher Mia Dennett is taken hostage by her one-night stand, Colin Thatcher, who, instead of delivering her to his employers, hides her in a secluded cabin in rural Minnesota to keep her safe from harm."
---
Native Son by Richard Wright
FICTION WRIGHT
"Right from the start, Bigger Thomas had been headed for jail. It could have been for assault or petty larceny; by chance, it was for murder and rape. Native Son tells the story of this young black man caught in a downward spiral after he kills a young white woman in a brief moment of panic. Set in Chicago in the 1930s, Richard Wright's novel is just as powerful today as when it was written — in its reflection of poverty and hopelessness, and what it means to be black in America."
---
Nonfiction
There Are No Children Here: The Story of Two Boys Growing Up in the Other America by Alex Kotlowitz
305.2309 KOTLOWIT
"Examines the lives of two inner-city brothers who live in a Chicago housing project and their daily struggle for survival and enduring hope."
---
Sin in the Second City: Madams, Ministers, Playboys, and the Battle For America's Soul by Karen Abbott
306.74 ABBOTT
"A vivid snapshot of America's journey from Victorian-era propriety to 20th-century modernity. Step into the perfumed parlors of the Everleigh Club, the most famous brothel in American history–and the catalyst for a culture war that rocked the nation. Operating in Chicago at the dawn of the 20th century, the Club welcomed moguls and actors, senators and athletes, foreign dignitaries and literary icons into a stately double mansion, and the Everleigh sisters treated their girls far better than most madams. But not everyone appreciated their attempts to elevate the industry. Their most daunting foes were the Progressive Era reformers, who sent the country into a frenzy with lurid tales of "white slavery"–the allegedly rampant practice of kidnapping young girls and forcing them into brothels. This furor shaped America's sexual culture and had repercussions all the way to the White House, including the formation of the FBI."
---
The Girls of Murder City: Fame, Lust, and the Beautiful Killers Who Inspired "Chicago" by Douglas Perry
364.1523 PERRY
"The true story of the murderesses who became media sensations and inspired the musical Chicago. There was nothing surprising about men turning up dead in Jazz Age Chicago. But two murders that spring were special, or so believed Maurine Watkins, a "girl reporter" for the Chicago Tribune, the city's "hanging paper." Newspaperwomen were supposed to write about clubs, cooking and clothes, but the intrepid Miss Watkins zeroed in on murderers instead. She made "Stylish Belva" Gaertner and "Beautiful Beulah" Annan–both of whom had brazenly shot down their lovers–the talk of the town. Soon more than a dozen women preened and strutted on "Murderesses' Row" as they awaited trial, desperate for the same attention that was being lavished on Maurine Watkins's favorites."
---
City of Scoundrels: The Twelve Days of Disaster That Gave Birth to Modern Chicago by Gary Krist
977.311 KRIST
"The masterfully told story of twelve volatile days in the life of Chicago, when an aviation disaster, a race riot, a crippling transit strike, and a sensational child murder transfixed and roiled a city already on the brink of collapse."
---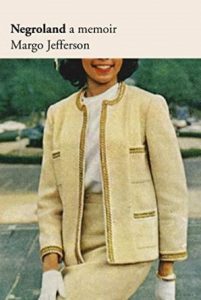 Negroland by Margo Jefferson
B JEF
"Born in upper-crust black Chicago–her father was for years head of pediatrics at Provident, at the time the nation's oldest black hospital; her mother was a socialite–Margo Jefferson has spent most of her life among (call them what you will) the colored aristocracy, the colored elite, the blue-vein society. Since the nineteenth century they have stood apart, these inhabitants of Negroland, "a small region of Negro America where residents were sheltered by a certain amount of privilege and plenty." Reckoning with the strictures and demands of Negroland at crucial historical moments–the civil rights movement, the dawn of feminism, the fallacy of postracial America–Jefferson brilliantly charts the twists and turns of a life informed by psychological and moral contradictions."
---
My Bloody Life: The Making of a Latin King by Reymundo Sanchez
B SAN
"Reymundo Sanchez was a lost boy–disowned by a physically abusive mother and stepfather and sent to live with a stepbrother who couldn't care less whether he came home or not. Reymundo soon learned that survival on the streets depended on whom he counted among his friends and to which gang he belonged. Initiated into the Latin Kings by performing his first hit at the age of 14, Lil Loco, as he became known, quickly earned a reputation for crazy violence. For 10 years a 30-block area of Chicago defined his reality. It was his kingdom when he rode the highs of gang life, and his hell when he lived the lows. Here is the story of his odyssey through the ranks of the new mafia, where the only people more dangerous than rival gangs are the members of your own."
Happy reading!
—Katie, Adult
Save
Save