May the Force Be With You, Carrie Fisher
Yesterday, the world lost one of its great icons in Carrie Fisher, who was best known for playing Princess Leia in the original Star Wars trilogy, and who later reprised her role in last year's Star Wars Episode VII: The Force Awakens.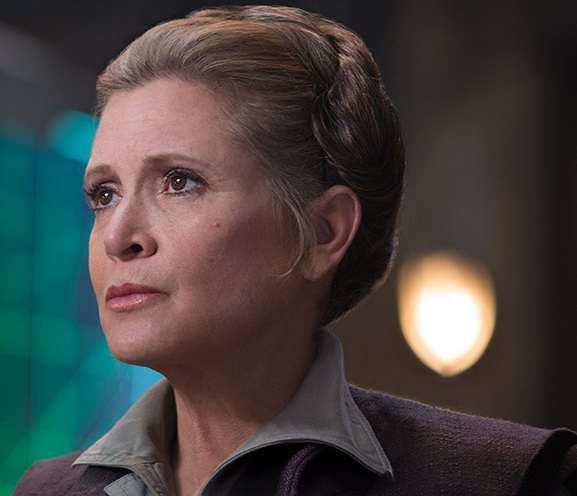 Besides playing one of the most iconic characters in movie history, Carrie Fisher also had smaller roles in movies like The Blues Brothers, Austin Powers: International Man of Mystery, and When Harry Met Sally, helped edit the scripts of some of the biggest movies in the 90's, and wrote several books.  She was also very open about her struggles with mental illness, addiction, Hollywood sexism, and aging as a female actress.
For many people, Carrie Fisher was more than a famous actor.  She was a feminist role model who played one of the first tough, self-sufficient, and truly well-rounded heroines on the big screen, proving that Leia was just as savvy as her male counterparts.
Carrie Fisher was not a typical celebrity and she never pretended to be.  Her passion and her humor will be sorely missed by her fans, who must now imagine a galaxy far, far away without the indomitable Leia Organa.
If, like most of us, you need more Princess Leia/Carrie Fisher in your life, take a look at our compiled reading/viewing list.  Click on a cover to place a hold.
And to celebrate the spirit of Carrie Fisher, here are a few books featuring awesome women taking a stand against things like sexism, injustice, and the stigma of mental illness.
May the force be with you, Carrie Fisher.
—Katie, Adult Reference
Save
Save
Save