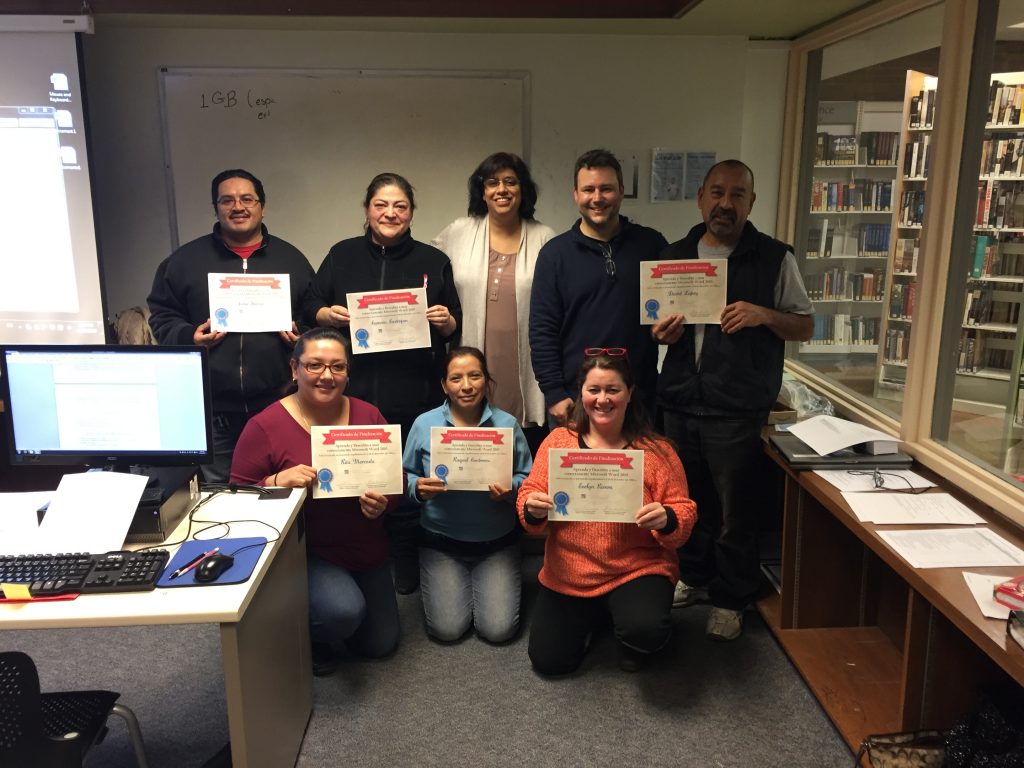 Digital Literacy classes are available in English and Spanish. Our free classes introduce students to the Internet and Microsoft Word, as well as teach essential life skills like financial management and job readiness. Classes are instructor led with discussions, demonstrations, hands-on activities and personal practice time. Students who attend all four classes will receive a certificate celebrating their work.
English classes occur Saturdays at 1:15pm and 3:15pm.
Spanish classes occur Sundays at 1:15pm and 3:15pm.
Classes are for adults only. Children are not allowed in the computer labs while instruction is being offered. Registration is required and on a first come, first served basis. Individuals may register in person at the reference desk or by calling the library at 847-623-2041, ext 251.
Special Note: Summer 2017
Thanks to the generous gift of the Elizabeth Whitlow estate, the Library is currently remodeling its main floor computer classroom. For computer classes and the drop-in lab, please visit the Literacy Suite on the lower level, just past the Children's Department.