Children's Department Collections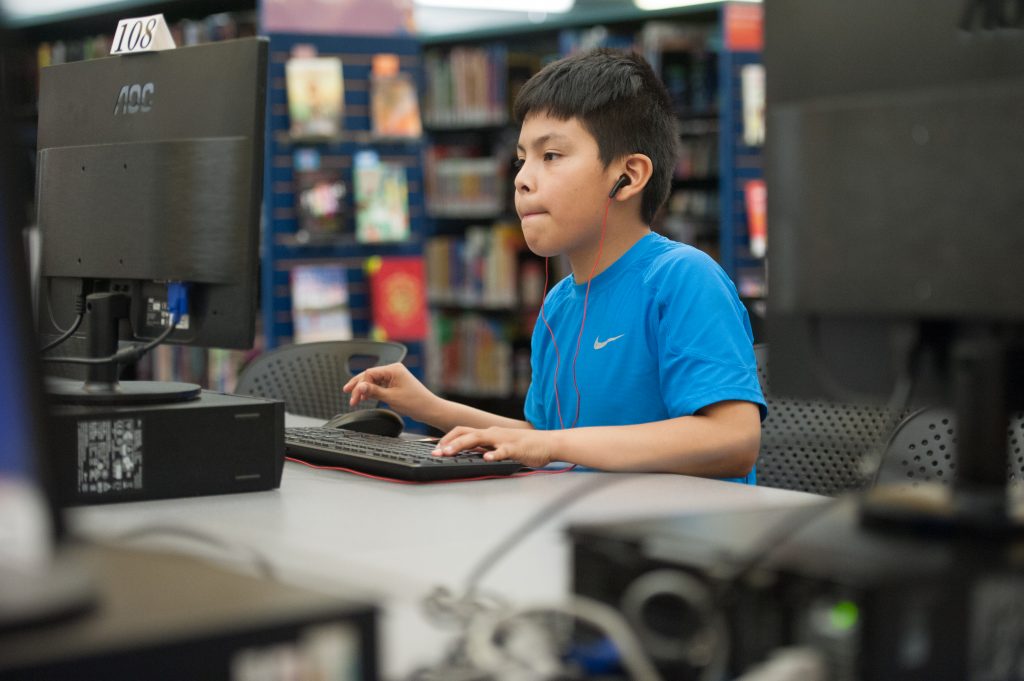 In addition to our book collections the Children's Department also has magazines, DVDs, audio books, and CDs.  We also have Internet and other computers available for use, as well as a checker/chess table and pieces, and puzzles. Please ask a librarian if you have any questions.
Board Books
You will find a wide selection of board books for your toddlers located in the Early Learning Center.
Readers
Beginning reader books are also located in the Early Learning Center.  They are shelved in alphabetical order by author.
Picture Books
Most picture books are located in the main part of the department, and we also have a fine selection of them in the Early Learning Center.  Many kids in second, third, and fourth grade can read these books.  These are also good books to read aloud to kids in kindergarten and up.
Series Books
We have a wide variety of Series books, like Junie B. Jones and Magic Tree House.  They are shelved alphabetically be series name.
Juvenile Fiction
Juvenile fiction books are in alphabetical order by the author's last name.
Graphic Novels
Manga, superheroes, and other graphic novels are shelved in order by character (Superman) or title (Naruto).
Magazines
The Children's Department carries a number of magazines, including Discovery Girls and Zoobooks, plus some comic books.  They are arranged in order of title.
Rebecca Caudill Books
During the school year, the Rebecca Caudill books are on display.
Teen Fiction
Books designated teen fiction (up to eighth grade) are located in the Children's Department.
Nonfiction Books
Nonfiction books are arranged in Dewey Decimal classification.  Biography books are located at the end of the nonfiction section.
Reference Books
Reference books marked with a yellow REFERENCE label can be used in the library and cannot be checked out.  They are shelved in order according to the Dewey Decimal system.
Audio/Visual Materials
The Children's Department has a wide variety of Audio/Visual materials. The collection includes audio books, read-along books, DVDs, and CDs.
Puzzles
We have puzzles that can be used at the library and some to be checked out. They are located at the front of the department near the windows.
Spanish books
All Juvenile books in Spanish have "Sp" before the call number, and a label that says "Spanish" over the call number label. The Spanish books are shelved before the nonfiction books.
Parent/Teacher Collection
Books for parents and teachers are shelved in the Parent/Teacher Collection. They have labels with "Parent/Teacher" in green over the call number labels.  Books on raising children, designing lesson plans, craft projects, and home schooling are in this section. The Parent/Teacher Collection also has books for younger kids on sensitive issues, such as divorce, adoption, death, and hospitalization, so that adults can use these books to help kids deal with these issues.