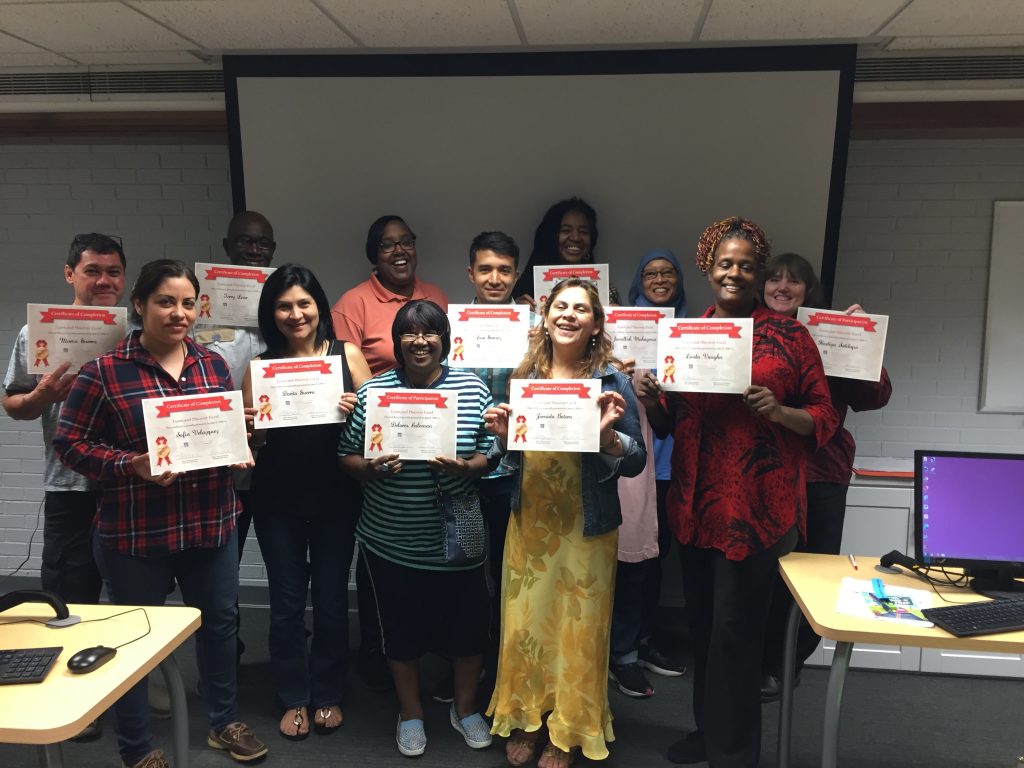 Digital Literacy classes are available in English and Spanish. Our free classes introduce students to the Internet and Microsoft Word, as well as teach essential life skills like financial management and job readiness. Classes are instructor led with discussions, demonstrations, hands-on activities and personal practice time. Students who attend all five classes will receive a certificate celebrating their work.
Computer classes are generally offered in English on Saturdays at 1:15pm and 3:15pm, and in Spanish on Sundays at 1:15pm and 3:15pm.
Classes are for adults only. Children are not allowed in the computer labs during class time. Registration is required and on a first come, first served basis. Individuals may register in person at the reference desk or by calling the library at 847-775-2547.
Complete a class, win a computer!
Attend class to win a computer with our Learn & Discover classes! A raffle is held on the last day of each class session for all who earn a certificate. When you complete all five sessions, you'll be entered to win!
New! Get That Job Lab
Visit the drop-in Get That Job Lab on Thursdays at 10:00am for expert help on your job search from HR professionals. We can help with:
writing your resume
filling out online job applications
completing unemployment applications
And more! No registration is required. Please bring your work history, job interests, flash drive/access to email and cloud account.
Learn & Discover the Internet
Take our free class to learn how to navigate the internet! Here's what you'll learn:
navigating the internet
searching online
using email
practicing internet safety and security
filling out online forms
Learn & Discover Microsoft Word
Take our free class to learn how to use Microsoft Word! Here's what you'll learn:
creating, saving and printing documents
formatting text and documents
using spell check
creating lists through bullets and numbering
learning about the Microsoft ribbon
Learn & Discover Microsoft Excel
Take our free class to learn how to use Microsoft Excel! You'll learn to create spreadsheets for:
Budgeting
Planning
Gathering information
Drop-in Adult Computer Lab
Need some help with your computer skills? Stop by our drop-in computer lab – no appointment or registration necessary! The walk-in lab is held Wednesdays from 10:00am – 12:00pm, and most Thursdays, 5:00pm – 7:00pm, in the computer lab on the main floor. Check the Library's calendar for dates! If you have questions, please call 847-775-2547 or email.