June is LGBTQ+ Pride Month!
Every June, we spend extra time celebrating the LGBTQ+ authors and stories in our collection in honor of Pride Month, and this year is no exception. We have temporarily replaced our ongoing Staff Picks display with a LGBTQ+ Pride display, which will be up for the rest of the month, and we'll be sharing resources and book lists on the blog as well!
To kick things off, let's take a look at some of the reading resources we already have at the Library. You can view all of our "LGBTQ"-tagged blog posts here, including a reading list that we created for Pride Month in 2017.
Want more reading lists? We have several LGBTQ+-related reading lists on our website, which you can find by viewing our online collection of reading lists for adults and scrolling down to the "LGBTQ+" tab on the left. If teen reads are more your thing, you can visit our online teen reading lists and click on the "It's My Life" tab to find the LGBTQ+ list. You can find several LGBTQ+ award lists included here as well.
And finally, this wouldn't be a real book blog post without a reading list, so here are a few lesser-known LGBTQ+-related titles for your reading list. Some are fiction, some are nonfiction, some are written for teens, but they're all worth reading! Click on a cover or a title to place a hold!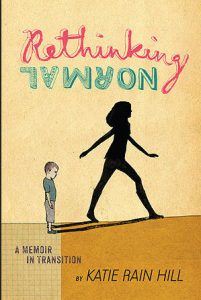 Rethinking Normal: A Memoir in Transition by Katie Rain Hill
306.768 HILL
"In this young adult memoir, a transgender girl shares her personal journey of growing up as a boy and then undergoing gender reassignment during her teens."
---
Charity and Sylvia: A Same-Sex Marriage in Early America by Rachel Hope Cleves
306.848 CLEVES
"Explores the lives of Charity Bryant and Sylvia Drake, two ordinary middle-class women who serve as a window on historical constructs of marriage, gender, and sexuality in late 18th-century and early 19th-century America."
---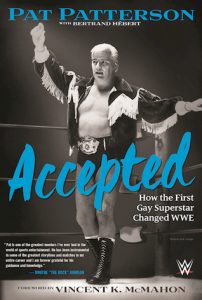 Accepted: How the First Gay Superstar Changed WWE by Pat Patterson
B PAT
"The WWE Hall of Famer describes how he was rejected by his family for his sexual orientation and moved to the United States in the 1960s, where, in spite of language and discriminatory challenges, he applied his creative and athletic talents to climb to the upper ranks of sports entertainment."
---
The Gods of Tango by Carolina de Robertis
FICTION DE ROBER
"Struggling to make her way in Buenos Aires after the murder of her husband, seventeen-year-old Leda masters the violin and disguises herself as a man so that she can join a troupe of tango musicians and perform in public."
---
Marriage of a Thousand Lies by S.J. Sindu
FICTION SINDU
"Hoping to placate their traditional South Asian immigrant parents, two college friends, Lucky (Lakshmi), a lesbian, and Kris, a gay man, enter into a marriage of convenience. Lucky's family life becomes complicated when she returns home to care for her grandmother. SJ Sindu's novel is a study of love lost, understanding, and family that is both sensitive and dryly humorous."
---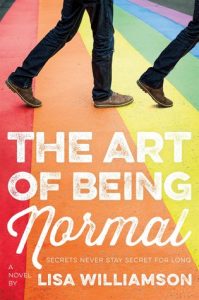 The Art of Being Normal by Lisa Williamson
YA FICTION WILLIAMS
"David Piper, always an outsider, forms an unlikely friendship with Leo Denton who, from the first day at his new school wants only to be invisible, but when David's deepest secret gets out, that he wants to be a girl, things get very messy for both of them."
Happy reading!
—Katie, Adult Reference