Giving Tuesday: Thank you!
On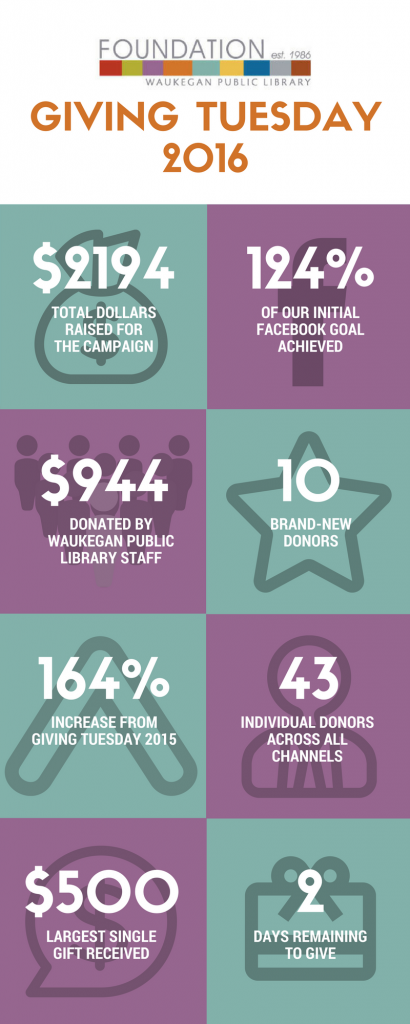 behalf of Waukegan Public Library staff, thank you! Each year, our staff hold a fundraising drive to raise money for our own organization, because we all believe in our mission: to provide the path to empower and support learning and discovery. Every dollar raised for our Foundation will be used to support our classes, programs, and services. Your gift to the Waukegan Public Library Foundation ensures that we will continue to offer the transformative services our learners and patrons receive every day.
"Transformation" means something different to every person who visits the Library for a class, a new book, a program for children, or to use our public access computers. Transformation is learning to speak English, understanding how to navigate the healthcare system, learning to read, and preparing for the GED. It's getting into college, getting a first job, or getting a promotion. We are just lucky to be part of our patrons' success – and your gifts make it all possible.

The Bridge the Gap Campaign for Literacy isn't over yet because the need is ongoing, and we need your help to continue to offer the exceptional services, classes, and opportunities that our community expects and deserves. If you have not yet given to the Campaign, we hope you'll consider making a gift to the Waukegan Public Library Foundation.
You can still give through our staff fundraiser on Facebook until Dec. 2, or make a gift whenever you like at waukeganpubliclibraryfoundation.org.