Drip and Culture: Support Your Library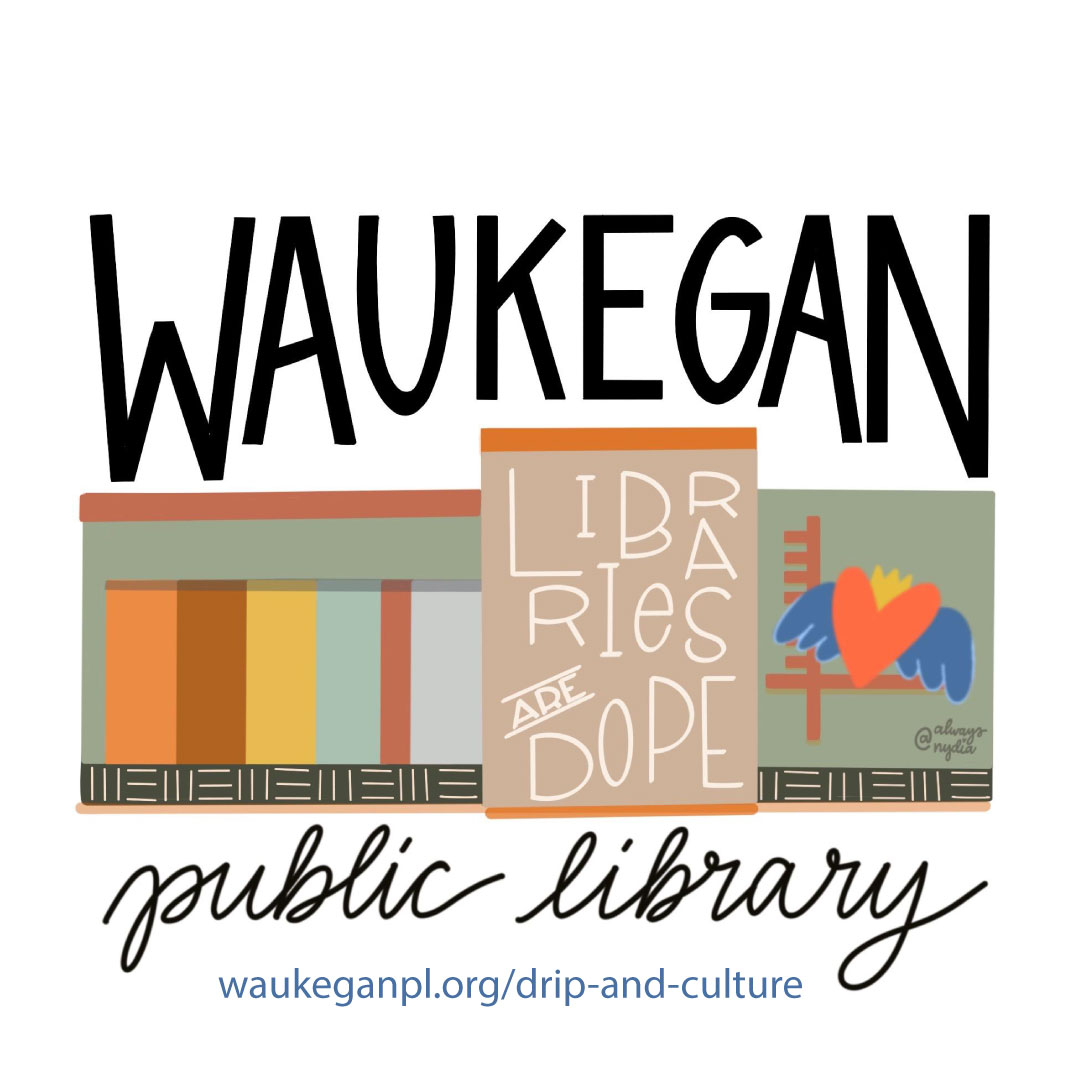 Caffeine, Culture, and Community!
The Waukegan Public Library Foundation is excited to announce the launch of its fundraising partnership with local coffeeshop, Drip and Culture!
Nydia Gonzalez Carson, Waukegan artist and co-founder of Drip and Culture, wants you to know that "Libraries are dope!" She has created custom stickers, t-shirts, mugs and tote bags and a portion of each sale supports the Waukegan Public Library. These items can be purchased in person at Drip and Culture located inside Supermercado Gonzalez at 2015 Grand Avenue Waukegan, IL or online.
When visiting Drip and Culture, you not only can enjoy a gourmet brew but buy amazing art and browse the library of curated books made available to the community for free. While you're there, don't forget to pick up a complementary bookmark featuring a list of "Socially Minded Reads" that are available to borrow at the Waukegan Public Library. You can also find (and download) these bookmarks directly from the Waukegan Public Library website.
Visit waukeganpl.org/drip-and-culture to learn more.