Booklist's National Mystery Month – The Agatha Awards
On April 30, 2016, Malice Domestic presented the 2015 Agatha Awards to the traditional mysteries that best exemplify the work of Agatha Christie and other classic mystery writers.  If you're interested in cozy mysteries, historicals, or books that avoid strong violence or explicit content, this is a great list to check out.  Malice Domestic also keeps a list of winners and nominees from previous years as well, so you'll never run out of options!
All book covers and titles included in this blog post are linked to either the catalog or to Amazon.com if the library does not own the item.  If you are interested in any titles that the library does not own, please feel free to fill out a purchase suggestion through the library's website or contact the Reference Department at wkgnref@waukeganpl.info or 847-623-2041 x238 .  Any items that you suggest for purchase will be placed on hold for you.
The Agatha Awards
Best Contemporary Novel
Winner: Long Upon the Land by Margaret Maron
On a quiet August morning, Judge Deborah Knott's father Kezzie makes a shocking discovery on a remote corner of his farm: the body of a man bludgeoned to death. Investigating this crime, Deborah's husband, Sheriff's Deputy Dwight Bryant, soon uncovers a long-simmering hostility between Kezzie and the slain man over a land dispute. The local newspaper implies that Deborah's family may have had something to do with the murder-and that Dwight is dragging his feet on the case.
Nominees:
Bridges Burned by Annette Dashofy
The Child Garden by Catriona McPherson
Nature of the Beast by Louise Penny
What You See by Hank Phillipi Ryan
Best Historical Novel
Winner: Dreaming Spies by Laurie R. King
It is 1925, and Mary Russell and Sherlock Holmes arrive home to find a familiar decorative stone installed in their garden. A stone with a name, which they last saw in the Tokyo garden of the future Emperor of Japan. It is the first indication that the investigation they did for him in 1924 might not be as complete as they had thought. In Japan there were spies, in Oxford there are dreams. In both places there is a small dark-haired woman and danger.
Nominees:
Malice at the Palace by Rhys Bowen
The Masque of a Murderer by Susanna Calkins
Mrs. Roosevelt's Confidante by Susan Elia Macneal
Murder on Amsterdam Avenue by Victoria Thompson
Best First Novel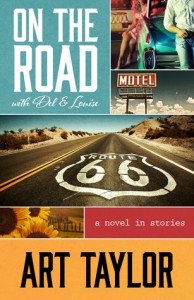 Winner: On the Road with Del and Louise by Art Taylor
Del's a small time crook with a moral conscience—robbing convenience stores only for tuition and academic expenses. Brash and sassy Louise goes from being a holdup victim to Del's lover and accomplice. All they want is a fresh start, an honest life, and a chance to build a family together, but fate conspires to put ever-steeper challenges in their path—and escalating temptations, too.
Nominees:
Death of a Dishonorable Gentleman by Tessa Arlen
Macdeath by Cindy Brown
Plantation Shudders by Ellen Byron
Just Killing Time by Julianne Holmes
Best Nonfiction
Winner: The Golden Age of Murder: The Mystery of the Writers Who Invented the Modern Detective Story by Martin Edwards
A real-life detective story, investigating how Agatha Christie and colleagues in a mysterious literary club transformed crime fiction, writing books casting new light on unsolved murders whilst hiding clues to their authors' darkest secrets.
Nominees:
The Great Detective: The Amazing Rise and Immortal Life of Sherlock Holmes by Zack Dundas
A is for Arsenic: The Poisons of Agatha Christie by Kathryn Harkup
Unsolved Murders and Disappearances in Northeast Ohio by Jane Ann Turzillo
The Mystery Writers of America Cookbook: Wickedly Good Meals and Desserts to Die For by Kate White
Best Children's/Young Adult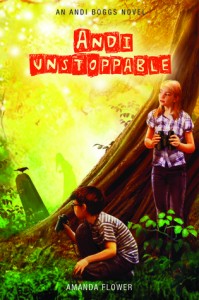 Winner: Andi, Unstoppable by Amanda Flower
Andi Boggs and her best friend Colin Carter are at it again …School has begun for the two Killdeer middle schoolers and the science teacher has a great idea! He is an expert birder and wants his class to share in the fun. In a birding group with Colin and her biggest school rival, Ava, Andi sets out to be the first student in class to spot the elusive Kirtland's warbler but ends up spotting the town's resident ghost instead!
Nominees:
Pieces and Players by Blue Balliett
Need by Joelle Charbonneau
Woof by Spencer Quinn
Fighting Chance: A Martial Arts Mystery by B.K. Stevens