Banned Books Week: Words Have Power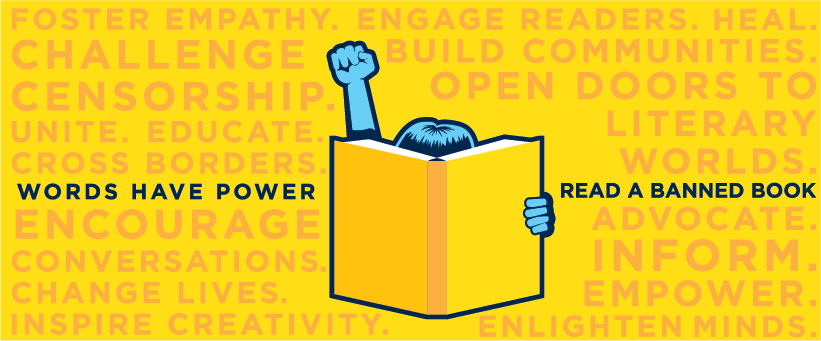 Sunday marked the beginning of the 35th annual Banned Books Week, sponsored by the American Library Association. Last year, the blog asked if we still needed a Banned Books Week and the answer in 2017 is still an unequivocal "YES."
The Office of Intellectual Freedom recorded 323 challenges reported to the American Library Association in 2016; however, they estimate that 82-97% of challenges go unreported, which equates to thousands of books being challenged or banned in our schools and library districts.
This year, ALA chose to emphasize the power of words and the power of the First Amendment when talking about banned and challenged books, and we will be talking about the same here on the blog this week. For additional resources and further reading, check out the Intellectual Freedom Blog, which will be talking about First Amendment challenges and each of the Top 10 most frequently challenged books reported to ALA. You can also participate in ALA's Rebel Reader Twitter Tournament or the Stand For the Banned Read Out by uploading a video of yourself reading from a banned or challenged book.
And for anyone who missed our Banned Books Week posts from last September, you can read them here:
Banned Books Week: Do We Still Need It?
Top 10 Challenged Books of 2015
Banned Books Week and Diversity
Banned Books Week: Keep the Conversation Going
Challenge yourself with a banned book and keep those pages turning!
— Katie, Adult Reference