#GivingTuesday 2019: Adult Literacy Classes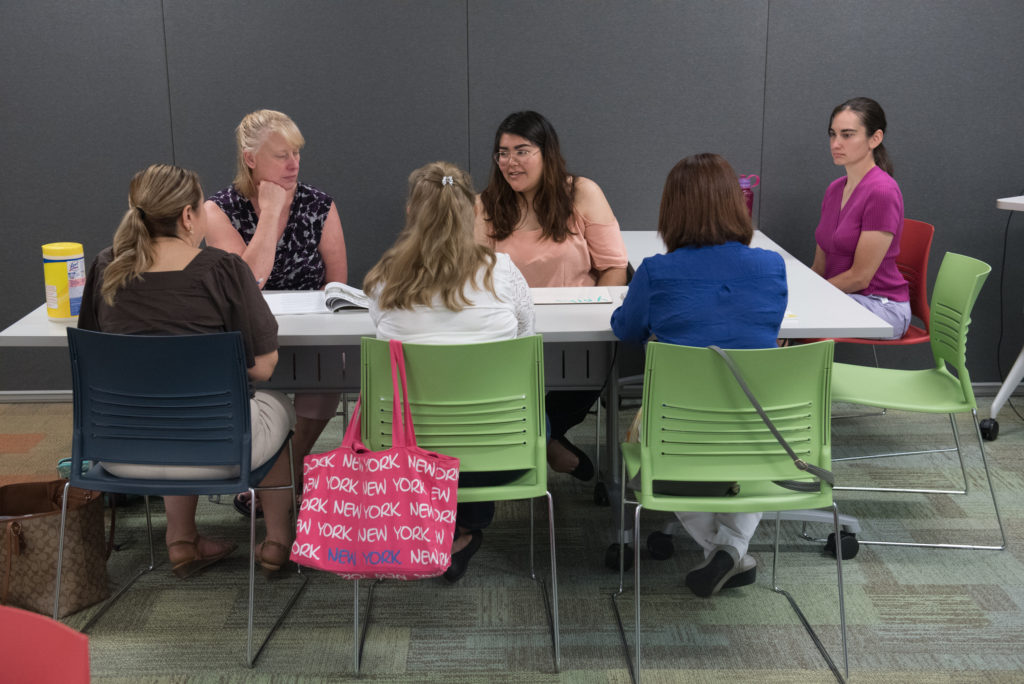 You might know that the Library offers free programs to help adult learners reach their goals, whatever they may be, through our dedicated education and literacy services department. Adult learners come to the Library to learn how to use a computer, how to find a job, how to access health care and live more healthfully, and more. Adult learners receive support from volunteer tutors to work on reading, math, and writing skills, and English language learners can practice their skills in a group conversational class or with an ESL tutor. Waukegan Public Library is fairly unique among libraries in that our very own education and literacy services department develops, implements and evaluates our learning services.
This in-house expertise makes us a leader among libraries in providing outcomes- and competency-based programs for adults. New learners take an assessment before they enroll in one of our classes so we can find the right fit. Learners also take pre-and post-tests for our classes. So, learners can feel confident knowing that they are proficient in their skills and they can see the progress they've made. In this way, the Library holds itself accountable for this work, because we're able to show the success of our programs with stories and overall numbers.
As a result, we've been honored for the achievements of specific programs as well as our overall services. In 2017, for example, the Functional Health Literacy program was recognized with the Illinois Library Association's Demco Innovative Award for our work to promote better understanding of health-related issues (including preventive care and wellness, disease-specific workshops, healthcare advocacy, and more) in Waukegan's underserved Hispanic and Latino communities. Longtime volunteer tutor in the Adult Literacy Tutoring Program, Ann Hamlin, was recognized in spring 2019 by the office of the Illinois Secretary of State with the prestigious Spotlight on Service award. And just last month, we were honored to again be recognized with a Reflecting Excellence award from Reflejos Bilingual Newspaper for innovative and impactful services to our community.
Tomorrow, we'll be sharing information throughout the day on our Facebook page in support of our #GivingTuesday campaign! We hope you'll join us in reading and sharing our posts and, if you are able, in making a tax-deductible gift to the Waukegan Public Library Foundation. Thank you!